Adult Sailing and Private Lessons
Introduced in 2014, adult sailing classes have grown in popularity as adults of all ages and sailing skills have come to enjoy expert sailing instruction combined with a warm camaraderie. We have classes for beginners to seasoned sailors. With a low student-to-instructor ratio and novice-friendly boats, learning to sail on the protected waters of the Indian River Lagoon is fun and relaxing. You will gain confidence out on the water with the satisfaction that comes from mastering a skill only a fraction of the general population has even tried. Come join us and experience the beautiful panorama of blue skies and water on the Indian River Lagoon.
Our adult fleet includes 19-foot Mariners and 14-foot C-420's, as well as Sunfish and Lasers for the more advanced sailors. Several four- session group classes are held throughout the season from October to May, and private lessons are offered by request/instructor availability. Proceeds from the adult sailing program are used to help fund the free sailing instruction we offer all children of Indian River County.
Sign up for our mailing list to be kept informed as new classes are added.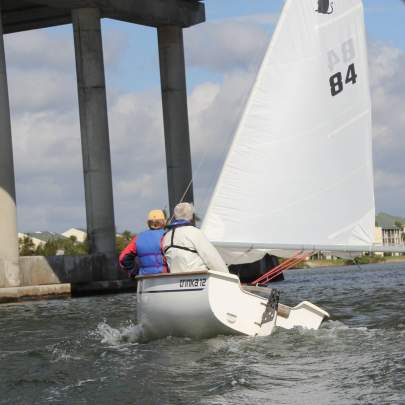 Group Classes
$350 per 4-lesson course
Discounts available for couples and groups
Check back in September for Fall schedule.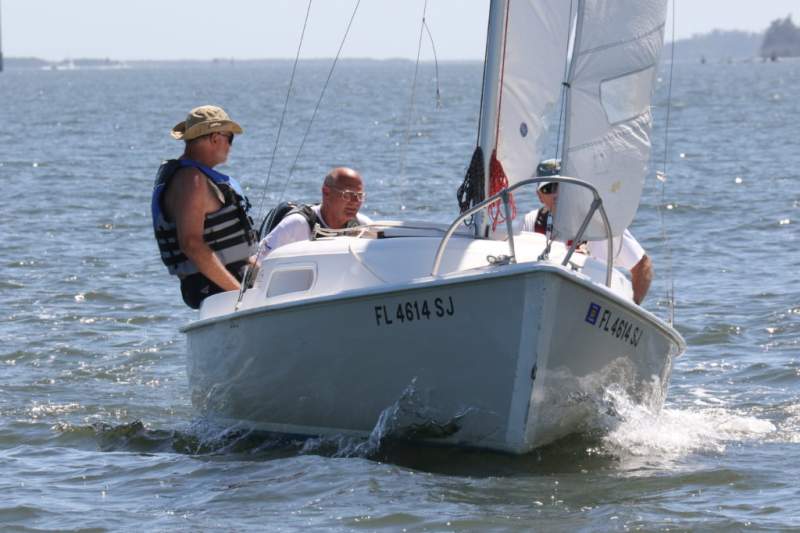 Private Sailing Lessons
US Sailing certified instructors
All levels of instruction – beginner to advanced; competitive or recreational
$50/hr per person
Adult Sailing Program Participants Will Need:
Properly fitting life jacket
Closed toe shoes (they will get wet)
Refillable water bottle
Sunscreen
Sunglasses with lanyard (so they will not be lost in water)
Hat
Towel
Change of clothes
Knap-sack or bag to carry the above
Please write your name on all of the above items.
Life Jackets: It is required that ALL sailors AT ALL TIMES wear an adequate PFD (personal flotation device – the proper name for life jacket). This life jacket (PFD) needs to be a brightly colored, Coast Guard approved, Type III or better with no collar that can get caught on the boat rigging. Type V inflatable life jackets should NOT be used in this course. PFDs are sized by user's weight. Be sure to purchase the proper size! A whistle should be attached with a line to the life jacket and your name should be written on the life jacket.