Youth Sailing Foundation Staff
A list of our current staff
Stuart Keiller
Executive Director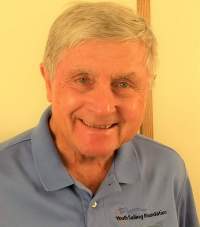 Stu Keiller joined Youth Sailing Foundation April 1, 2016, bringing with him a strong background in sailing, business and leadership. A graduate of Dartmouth College and the Tuck School of Business Administration at Dartmouth, Stu was a Naval Reserve Officer Training Corp scholarship recipient and served in the Navy on destroyers deployed worldwide. Billets included navigator, nuclear weapons officer, senior watch officer and acting Executive Officer. He continued serving in the Navy Reserve for twenty-two years, retiring as Captain after commanding a unit with fifty-five officers that deployed worldwide in support of the Military Sealift Command.
Stu spent forty years in the ski and tennis apparel business. He was President of AMF Head Sports Wear before co-founding Kaelin Sports Wear. As CEO he grew the company to a national brand, selling to over one thousand specialty and chain retail stores nationwide. After the sale of the company Stu consulted to the ski industry, pioneering the use of data mapping to analyze market share and unmask opportunities for growth. Stu served as Chairman of the Board of SnowSports Industries America, the trade organization representing the manufactures of ski equipment and apparel.
After moving to Maryland in 1976, sailing became the Keiller family's passion. With a succession of cruising sailboats culminating in the acquisition of STAR, a Bristol 47.7, the Keillers cruised the East Coast from Nantucket to Vero Beach. After spending two winters at Loggerhead Marina in Grand Harbor, and several more ashore, Diane and Stu relocated to Vero Beach in early 2016.
Recent activities have included chairing a committee of Dartmouth alumni to raise funds and build a bunkhouse at Dartmouth's White Mountain camp, and serving as President of the Eastern Shore Council of the Navy League of the United States in Easton Maryland.
As Executive Director, Stu oversees all operations at YSF, including day-to-day management of the sailing programs, management of the fund raising efforts, and liaison with community groups and businesses that support YSF. Stu reports to the Chairman and Board of Directors of YSF.
You can reach Stu at stu.keiller@ysfirc.org.
Julia Butterworth Linus
Associate Executive Director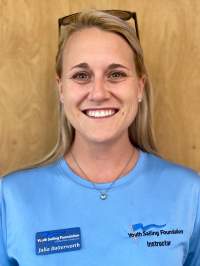 Associate Executive Director and Assistant Sailing Director Julia Butterworth Linus moved to Vero Beach in 2019 with her now husband. Learning that YSF was the only sailing game in town, she dropped by to see how she could help. Julia managed sailing programs for YMCA Camp Seafarer and Seagull, leading instruction for Keel boats, lightnings, flying scotts, 420's and Sunfish on the Neuse River, part of the Pamlico Sound in North Carolina. A graduate of the College of Charleston and lifetime sailor, Julia stayed on in Charleston to start a business career working for the premier provider of enterprise software for nonprofits.
Two years ago, Julia stepped up as lead instructor for St. Edward's School. This year Julia will be teaching classes while balancing the role of Assistant Sailing Director and assuming more of the administrative roles at YSF.
You can reach Julia at julia.butterworth@ysfirc.org
Jessica DiSandro
Executive Assistant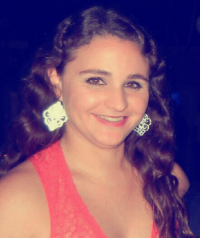 Jessica DiSandro joined the staff of Youth Sailing Foundation in June 2020 as the Executive Assistant. Jessica was born and raised in Vero Beach and attended Vero Beach High School, where she participated in the swim team and lacrosse team. In 2013 she graduated from the University of Florida with bachelor's degree in marketing with a background in accounting. Jessica has obtained office administration and bookkeeping skills through previous jobs held in Vero Beach.
Growing up so close to the ocean and river, Jessica loves to spend free time at the beach, kayaking, paddle boarding, and fishing with her husband. She also has two German Shorthaired Pointers, Utah and Porter, that keep her quite busy. They love to go on long hikes and swim where ever there is water.
Also volunteering at her church St. Helens, specifically the annual Harvest Festival, has been a part of Jessica's life since she was a young child. There she helps set up the booths and assists her family with the fried dough booth during the festival.
You can reach Jessica at j.disandro@ysfirc.org
Ben Chafee
Sailing Director
Varsity 420 Coach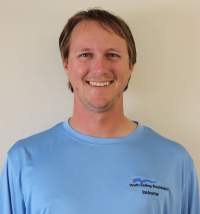 Sailing Director and Varsity 420 coach, Ben Chafee, moved to the Vero Beach area in September of 2022 to step into the role of Sailing Director. Ben grew up sailing on Narragansett bay in Rhode Island and started his coaching career there in 2011. Ben Graduated from Eckerd College in 2016 and has worked for many programs across the country focusing on all aspects of the sailing industry. Ben has experience in adaptive sailing, Learn to Sail, Racing, boats sale and manufacturing, High School Sailing, College Sailing, and Offshore racing. Ben previously was the Head Coach of the Rollins College Sailing Team, where he worked for three years developing the program to be a competitive team within SAISA. Ben is excited to step into this new role and hopes to continue the development of YSF as a premiere community sailing center on the Florida East coast.
You can reach Ben at ben.chafee@ysfirc.org
Jabbo Gordon
Adult Sailing Director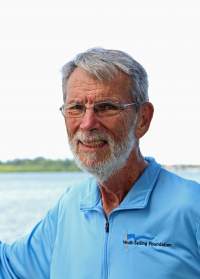 John B. "Jabbo" Gordon was in born in San Diego, California, but moved to Dunedin, Florida, at an early age. He graduated from Clearwater High School and the University of Florida. Gordon is retired from the U.S. Navy where he spent most of his career aboard submarines in the navigational field. He has been a US Sailing certified sailing instructor since 1995 and an instructor trainer since 1999.
Jabbo is a resident of Vero Beach and has a daughter, Jeannie, who lives in Redding, California. He has three grandchildren, two of whom are in the Navy.
Jabbo currently provides private lessons and sailing courses to youth and adult sailors. He also manages the YSF Public Sailing membership program.
You can reach Jabbo at anavssbn619@gmail.com
Roberto Ayala
Opti Racing Coach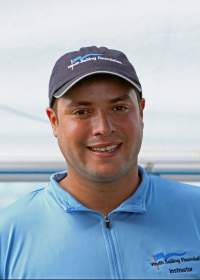 Roberto joined the YSF staff in August of 2020. He grew-up in Marina Del Rey California, began racing Opti sailboats at age 10 and continued to progressively higher levels of state, national and international competition. He competes at the international level in Star Class regattas. Roberto became a highly respected instructor and coach at the historic California Yacht Club. Over a six-year span, he built a racing program that sent sailors around the world to compete in regattas.
Roberto coaches the Shelby Racing Team and Intermediate 420s and Optis.
You can reach Roberto at roberto.ayala@ysfirc.org
Clark Lewis
Assistant Sailing Director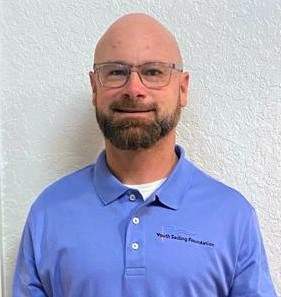 A Florida native, and life-long boater, sailor, and watersports enthusiast, Clark grew up exploring the Indian River Lagoon and beaches on the Treasure Coast. When he was 12, his father took the family on a week-long learn to sail course at Annapolis Sailing School, bought a Watkins 27, and thus a passion was born. Sailing with his father every weekend, Clark learned to sail keel-boats and sailed Hobies and Sunfish at every opportunity. He would later become a camp counselor at Camp Laurel in Maine, teaching kids to sail and waterski.
Trading the ocean for mountains, Clark moved to Durango, Colorado to study at Fort Lewis College. After graduating with a bachelor's, he then went to Japan where he taught English for 3 years. Upon returning to the States he obtained a Master of Arts in Education from Dominican University, and began teaching at Indian River State College in Fort Pierce and became Program Coordinator for their Adult Education Program.
After 10 years at the college, Clark made a pivot in his career to get more time out on the water, and now teaches our Opti, Siebel, and Beginner 420 sailors. He also assists Jabbo with the Community Sailing Program, and will be director of this year's summer camp. Working with both children and adults, he's a friendly guy, so if you see him, be sure to stop and say "hi!!"
You can reach Clark at clark.lewis@ysfirc.org
Herminio "Luke" Agront
Greenfleet Coach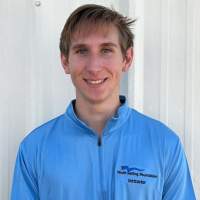 Herminio Luke Agront grew up in Navarre Beach, Florida, and spent his teenage years in Gulf Breeze Florida. He graduated from Gulf Breeze High school and moved south to attend Rollins College in Winter Park, Florida. He joined the school's varsity sailing program and would become the team captain for his final years. He has competed in Regattas throughout the South Atlantic Intercollegiate Sailing Association (SAISA) and has joined YSF as an instructor to share his knowledge and love of sailing with others.
You can reach Herminio at herminio.agront@ysfirc.org