Youth Sailing Foundation Staff
A list of our current staff
Stuart Keiller
Executive Director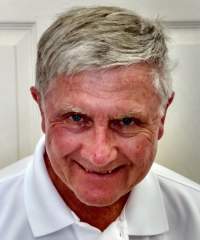 Stu Keiller joined Youth Sailing Foundation April 1, 2016, bringing with him a strong background in sailing, business and leadership. A graduate of Dartmouth College and the Tuck School of Business Administration at Dartmouth, Stu was a Naval Reserve Officer Training Corp scholarship recipient and served in the Navy on destroyers deployed worldwide. Billets included navigator, nuclear weapons officer, senior watch officer and acting Executive Officer. He continued serving in the Navy Reserve for twenty-two years, retiring as Captain after commanding a unit with fifty-five officers that deployed worldwide in support of the Military Sealift Command.
Stu spent forty years in the ski and tennis apparel business. He was President of AMF Head Sports Wear before co-founding Kaelin Sports Wear. As CEO he grew the company to a national brand, selling to over one thousand specialty and chain retail stores nationwide. After the sale of the company Stu consulted to the ski industry, pioneering the use of data mapping to analyze market share and unmask opportunities for growth. Stu served as Chairman of the Board of SnowSports Industries America, the trade organization representing the manufactures of ski equipment and apparel.
After moving to Maryland in 1976, sailing became the Keiller family's passion. With a succession of cruising sailboats culminating in the acquisition of STAR, a Bristol 47.7, the Keillers cruised the East Coast from Nantucket to Vero Beach. After spending two winters at Loggerhead Marina in Grand Harbor, and several more ashore, Diane and Stu relocated to Vero Beach in early 2016.
Recent activities have included chairing a committee of Dartmouth alumni to raise funds and build a bunkhouse at Dartmouth's White Mountain camp, and serving as President of the Eastern Shore Council of the Navy League of the United States in Easton Maryland.
As Executive Director, Stu oversees all operations at YSF, including day-to-day management of the sailing programs, management of the fund raising efforts, and liaison with community groups and businesses that support YSF. Stu reports to the Chairman and Board of Directors of YSF.
You can reach Stu at stu.keiller@ysfirc.org.
Mary Morgan
Sailing Director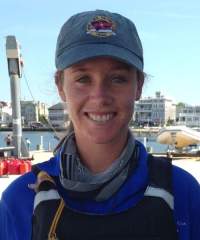 Youth Sailing Foundation of Indian River County is pleased to have Mary Morgan at the helm, serving in her third season as Sailing Director. Mary grew up sailing at the historic Riverton Yacht Club on the Delaware River. Starting in Sunfish, she quickly moved up to racing C-420's. Mary worked as Sailing Instruction Manager at the Cooper River Yacht Club throughout her high school and college years. There she learned the skills required to plan and administer sailing instruction programs that included community sailing and outreach to inner city children from Camden and Philadelphia. Along the way, she became an accomplished sailor and racer.
Mary has worked several summers as Sailing Director at the historic Brant Beach Yacht Club on Little Egg Harbor Bay, Long Beach Island, New Jersey. She oversees a sailing program that encompasses teaching beginners through coaching racing teams. Responsibilities there include curriculum development, teaching and staff supervision, and liaison with Club parents, officers, and management.
Mary is a 2016 graduate of Rutgers University with a Bachelor of Science degree in Environmental and Business Economics. While at Rutgers, Mary was a member of the sailing team and member of the Alpha Zeta Honors and Service Fraternity.
You can reach Mary at mary.morgan@ysfirc.org.
Eleanor Dixon
Executive Assistant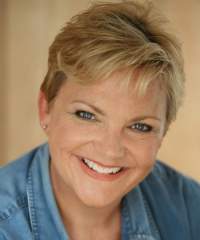 Eleanor Dixon joined the staff of YSF in August 2016 as Executive Assistant, bringing with her a lengthy and varied administrative background. A native of Philadelphia, she attended Cornell University where she earned her degree in Agricultural Economics with a concentration in Accounting and Business Management. She was employed in consumer finance and insurance in New Jersey and Pennsylvania before relocating to Vero Beach in the mid-1990's.
While focusing primarily on raising her three children, Eleanor set aside full-time professional life but continued to utilize and develop her business skills on a part-time and volunteer basis, serving on several executive boards, including Trinity Episcopal Church, Beachland Elementary PTA, Gifford Middle School Band Parents Association, and Christ Church Vero Beach. Since September 2012 she has single-handedly initiated, developed, and continues to maintain her own online business as a technical editor, working with independent knitting designers from all over the world.
Not one to be too far from the water, Eleanor has spent many a summer on Long Beach Island, NJ and enjoys taking advantage of year-round summer here in Vero Beach, where she and husband Dan are readily adjusting to being empty nesters.
You can reach Eleanor at eleanor.dixon@ysfirc.org.