Youth Programs

Summer Camp
2021
Adult Sailing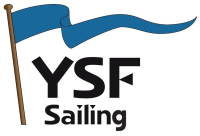 Come Join Us
AS A STUDENT, PARENT, VOLUNTEER OR SUPPORTER
Youth Sailing Foundation
OF INDIAN RIVER COUNTY
Founded in 2009 by Charlie & Chris Pope and Varoujan "Pops" Karentz, Youth Sailing Foundation of Indian River County, Inc. is a not-for-profit 501(c)(3) organization offering free sailing instruction to the children of Indian River County. We believe sailing is an adventure for a lifetime. While learning to sail children life skills that will endure. Sailing challenges and builds confidence by taking children outdoors, out of their comfort zone, and into a world of wind and water. They learn to rig and pilot their own sailboats on the beautiful Indian River Lagoon in Vero Beach. YSF's success is measured in the competence, discipline, responsibility and leadership skills that blossom in our students. All of this is also available to adults who join our rapidly growing adult classes in larger sailboats.
We are funded through the generosity and support of local individuals, businesses and foundations. Please click on the Donor page above for details on the programs your generous gift will underwrite. You can make a difference in a young person's life that will be a living legacy of your financial support. Come join us as a student, parent, volunteer or donor as we sail the Indian River Lagoon. Instruction is by certified US Sailing Instructors backed up by a team of seasoned volunteers. Safety is taught before sailing starts. We have a fleet of safety boats that deploy before the first sailboat is launched. All sailors must pass a swim test before instruction can begin, life jackets are mandatory, and we always have our eye on the weather.
For a fully keyboard-accessible alternative to this video, view it in Chrome or on any Android or iOS device, view it in Firefox with the YouTube ALL HTML5 add-on installed, or disable Flash in Internet Explorer.
Speaker 0: The youth sailing foundation of Indian River County offers kids in this community something that, uh, most of them have never been exposed to.
Speaker 1: Well, I think, uh, Youth Sailing Foundation is an amazing program because it's free for kids in the local community, but they have this tremendous group of volunteers from the community who are all here to share their passion with the students.
Speaker 2: We have children from all walks of life, all sailing together. They're learning ecology. They're learning how to take care of the environment. They're learning water safety. They're learning so many things besides sailing.
Speaker 3: My son, Sam is in this program, he gained confidence in himself. He's happy now.
Speaker 4: Every day I feel more confident. Thanks to this place.
Speaker 5: Once you start going, you wouldn't want to stop.
Speaker 6: We're really trying to change the culture here and have sailing and be a part of an inner girl sport in Indian River Lagoon.
Speaker 7: We have now run approximately 300 children through our program, and that's more than we ever dreamed of. And we have you to thank for that.