Sailing Programs
A Day In the Life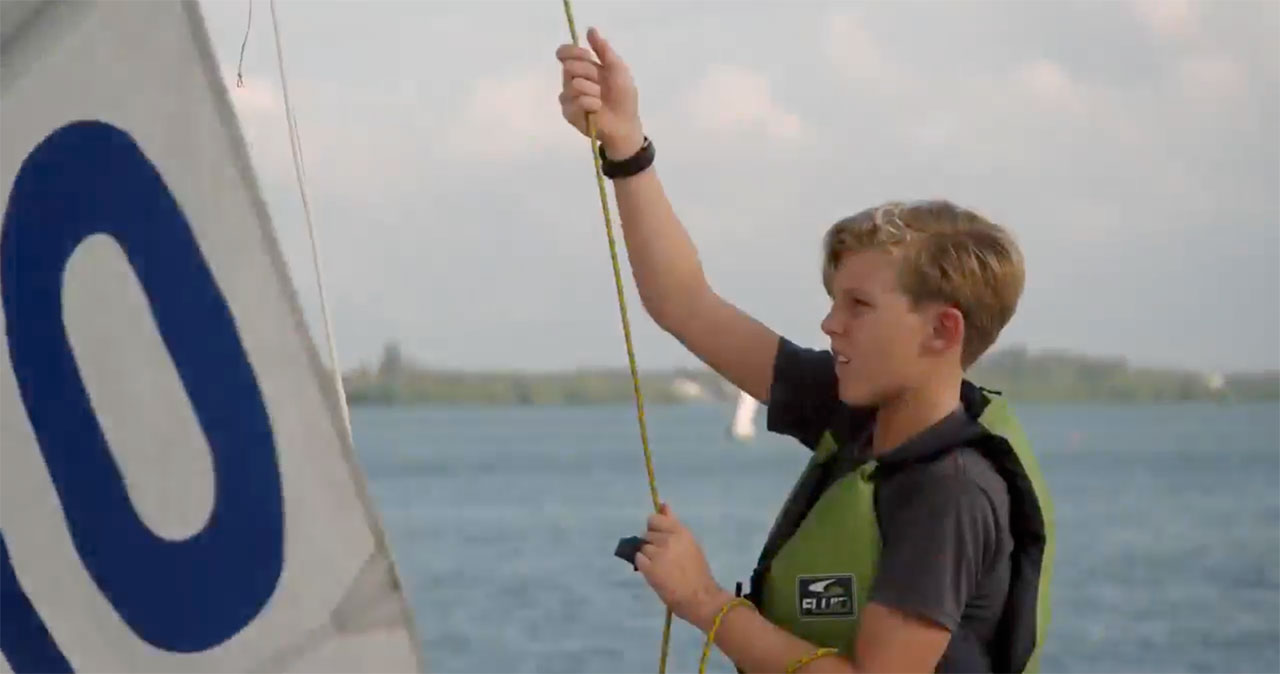 For a fully keyboard-accessible alternative to this video, view it in Chrome or on any Android or iOS device, view it in Firefox with the YouTube ALL HTML5 add-on installed, or disable Flash in Internet Explorer.
Speaker 0: The youth sailing foundation of Indian River County offers kids in this community something that, uh, most of them have never been exposed to.
Speaker 1: Well, I think, uh, Youth Sailing Foundation is an amazing program because it's free for kids in the local community, but they have this tremendous group of volunteers from the community who are all here to share their passion with the students.
Speaker 2: We have children from all walks of life, all sailing together. They're learning ecology. They're learning how to take care of the environment. They're learning water safety. They're learning so many things besides sailing.
Speaker 3: My son, Sam is in this program, he gained confidence in himself. He's happy now.
Speaker 4: Every day I feel more confident. Thanks to this place.
Speaker 5: Once you start going, you wouldn't want to stop.
Speaker 6: We're really trying to change the culture here and have sailing and be a part of an inner girl sport in Indian River Lagoon.
Speaker 7: We have now run approximately 300 children through our program, and that's more than we ever dreamed of. And we have you to thank for that.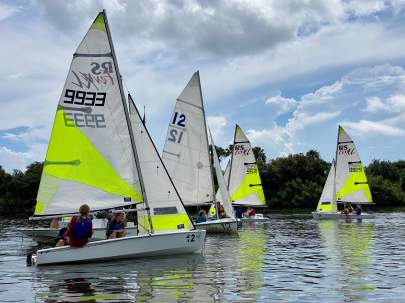 Youth Programs
Opti Learn to Sail
Opti Racing
Adventure Sailing
High School and Middle School C420 Sailing
Adult Sailing
Beginner & Intermediate sailing course
Private sailing lessons
YSF Community Sailing (sailing rental membership)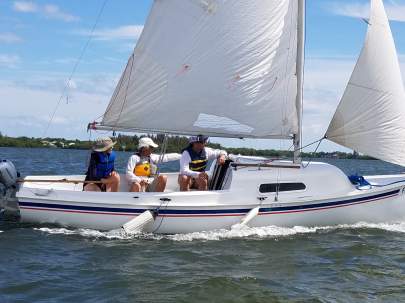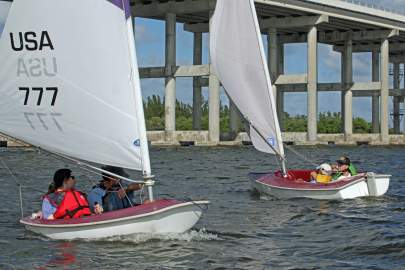 Adaptive Sailing
For individuals with special needs
Everyone should have the opportunity to experience the freedom and exhilaration that sailing can provide. YSF makes that possible for sailors with disabilities with our specially trained instructors and uniquely equipped sailboats. Military veterans and Alzheimer programs are also encouraged to participate and may be accompanied by service animals or caregivers.