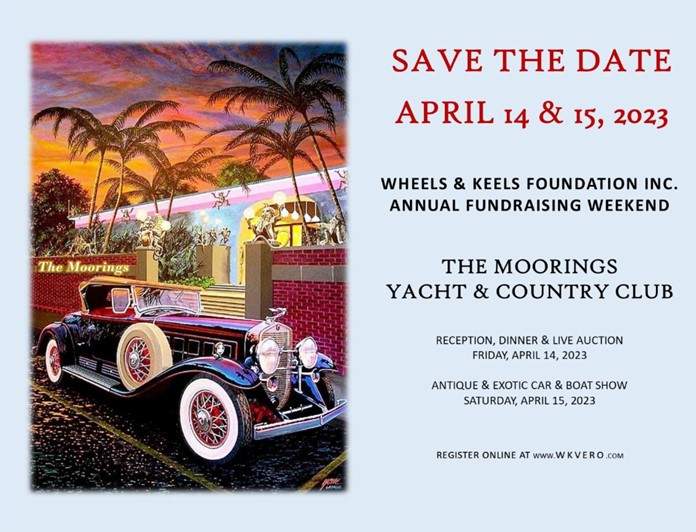 Wheels & Keels President Gavin Ruotolo conceived and founded the annual fundraising event in 2011 to benefit YSF. Over the years it has expanded in scope and mission and now contributes to three other local non-profits as well. Held every April at the Moorings Yacht and Country Club, Wheels & Keels features a Friday evening dinner and auction, followed the next day with a vintage car and boat show. Youth Sailing Foundation participates in the event, not only by displaying their Opti and 420 Class dinghies, but with actual sailing demonstrations in the cove by their young sailors, who then circulate among the patrons, regaling them with their sea stories from the Indian River Lagoon.
Look for more details about Wheels & Keels weekend coming up in April 2023. All proceeds are donated back to the Vero Beach community, benefitting Youth Sailing Foundation and other local organizations.
2023 Dinner & Auction Registration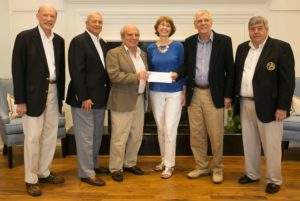 YSF Founders Charlie & Chris Pope accept a donation from W&K
President Gavin Ruotolo – proceeds from the April 2018 event.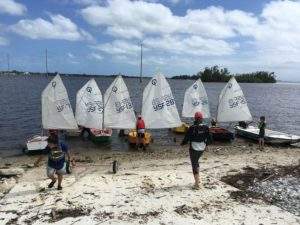 Beginning sailing lessons are offered free of charge
to Indian River County children.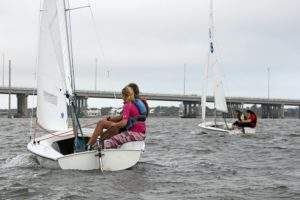 YSF's Vero Beach Varsity Sailing Team practices on the
Indian River Lagoon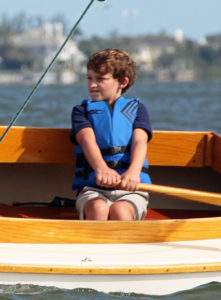 Proceeds to YSF help fund after school programs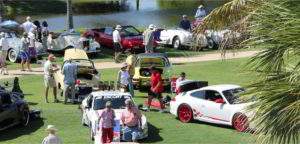 Patrons browse the car show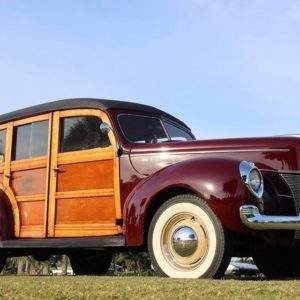 Gavin Ruotolo's 1940 Ford Deluxe Woody Station Wagon
on display at Wheels & Keels