Youth Sailing Foundation's Rock The Boat
Annual Benefit for Youth Sailing Foundation of IRC
This year's event was sponsored by:
Mr. & Mrs. Tony Tremaine
Mr. & Mrs. John Tremaine
Mr. and Mrs. William Antle
Johns Island Real Estate Company
Tom & Louise Kappus
New Vision Eye Center
Tocqueville Asset Management
Barth Construction, Inc. ~ Shirley A. Becker
Lawrence Brashears ~ Bruce Burton
Dr. & Mrs. G. H. Burton ~ Mr. Richard P. Campbell
CARP Coastal Marine ~ Delray Motorcars
Mr. & Mrs. David Elwell ~ Mr. and Mrs. Joseph Huber
Mr. William Lane ~ Tim & Susan Lawrence
Valerie Leffew & Scott Brown ~ Matherne Construction of Florida
Mr. & Mrs. Ross McConnell ~ Mr. & Mrs. Robert McLean Minuteman Press Vero Beach ~ Kitty Mountain
Offutt Barton Schlitt ~ Charlie & Chris Pope
The Sandman Family Fund ~ Schlitt Brothers Painting
Peter Weise ~ Jay & Betsy Woodruff
Nelson & Gretchen Cover ~ George E Warren LLC C ~ Thomas J. Harrington
Chris & Kathleen LaCroix ~ Schlitt Services
Judd & Mary VanDervort ~ Vero Marine Center
Join us next season!
Monday, March 23, 2020 – 5:00 to 9:00 PM
Become a 2020 Rock The Boat Sponsor!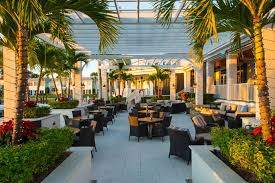 Live Music by Curtis Hill
Sailing Demonstration|Cocktails|Dinner|Dancing|Silent & Live Auctions
Youth Sailing Foundation of Indian River County, Inc. is a not-for-profit 501(c)(3) organization that offers free sailing instruction to all the children of Indian River County. We believe that by teaching kids the skills necessary to pilot a sailboat, they become better equipped to meet challenges both on and off the water, learning integral concepts that will guide them through life. Volunteers build, maintain and operate a fleet of over 80 boats and facilities at the Vero Beach Waste Water Treatment Plant.
The Rock The Boat event is our annual fund raiser. Through the generosity of individuals and businesses Rock The Boat represents the largest single source of funds in support of our programs. Thanks to the great success of last year's event and your generous support throughout the year, enrollment in our children's programs is at an all time high! We are currently serving over 150 local youth in our growing instructional programs. We depend on your continued generosity to fund our expanding mission.
2020 Rock The Boat Committee
Sue Burton & Kristin Rohr – Co Chairs