Adaptive Sailing
for individuals with special needs
Everyone should have the opportunity to experience the freedom and exhilaration that sailing can provide. YSF makes that possible for sailors with disabilities with our specially trained instructors and uniquely equipped sailboats. Military veterans are also encouraged to participate and may be accompanied by service animals or caregivers.
Our fleet of Hansa Sailing Dinghies allow an instructor to sit alongside a student and are steered with an easy to use joystick. They have a weighted centerboard and rudder, making them very stable while sailing and impossible to turn over. Our O'Day Mariners also have a weighted centerboard for stability, are steered with a traditional tiller, and the roomy cockpit allows several sailors to sail together, with or without an instructor.
Safety on the water is of utmost importance. Sailors and instructors wear Coast Guard approved PFDs (life jackets) on the dock and on the water. Each sailor sails with an instructor aboard with them or alongside them in a safety boat. A close eye is kept on the weather.
All adaptive sailing programs are provided to Indian River County sailors free of charge.
Summer Sailing
YSF is pleased to offer Adaptive Sailing this Summer. We will begin on June 7 and sail each Tuesday until July 12. Sailors can sign up for one-hour sails starting at 9 o'clock with the last sail at 1 o'clock. You can choose to sail on a Hobie Wave (see first picture to right) off of the beach or the Mariner 19 (see second picture to right) off of the dock. Prepare to get splashed on the Hobie.
Don Little will be your new director as Karis is sailing on to other adventures. Many of you will remember Don as he has been sailing with Adaptive for some 3 years now.
Reserve your spot by May 27th. Any questions reach out to Don 703-587-0300 or Jessica info@ysfirc.org 772-492-3243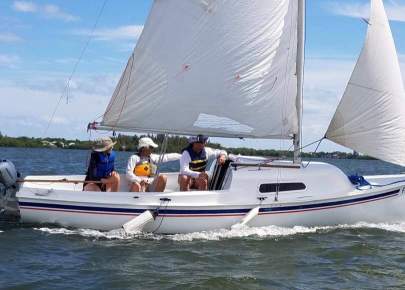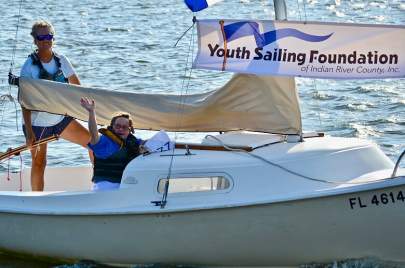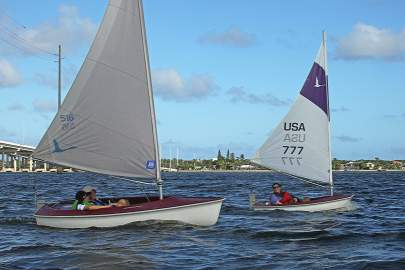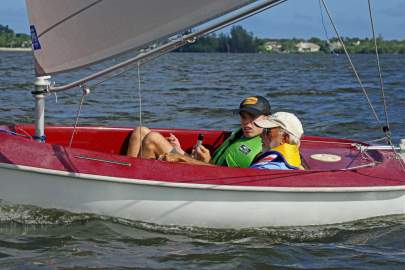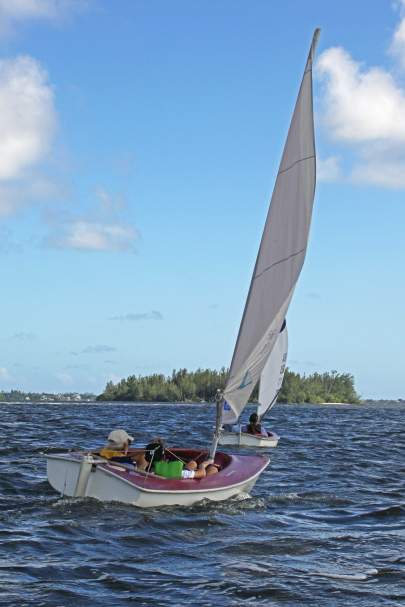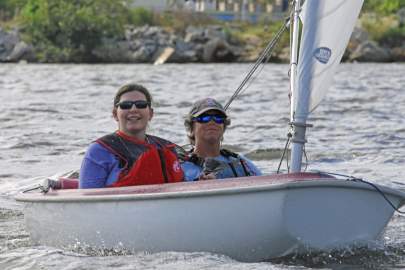 "Sailing is the one time during the week where my daughter can experience success. She looks forward to this day all through the week."
-- Parent of program participant