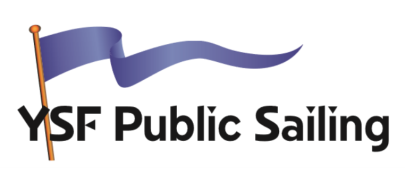 Introduced in 2014, adult sailing at YSF has grown in popularity as adults of all ages and sailing skills have come to enjoy expert sailing instruction and warm camaraderie. We offer sailing classes and private lessons, as well as boat rentals for those who are ready to sail solo. Experience the beautiful panorama of sea and sky while skimming along the protected waters of the Indian River Lagoon. All income from YSF Community Sailing helps fund our beginner youth and special needs programs offered free of charge to Indian River County residents.
Sign up for our mailing list to be kept informed as new sessions are added. Click here to request more info.
Sailing Courses
• A total of 12-hr lessons, combining classroom and on-the-water instruction, will help you build skills, experience, and confidence. A low student-to-instructor ratio and novice-friendly boats make learning to sail fun and relaxing. Beginner and intermediate course available - no prior experience necessary.
$400 per 12-hr course
Discounts avaialble for couples and groups
Private Lessons
US Sailing certified instructors
All levels of instruction – beginner to advanced; competitive or recreational
$75/hr per person
Contact YSF for lesson scheduling
YSF Community Sailing!
Membership fees:
1 year family membership - $720
1 year - $600; 6 months - $360; 3 months - $240
1 day membership - $50
How it works
Hours of operation: 9am to 6pm, Monday through Sunday
Fleet is available for local sailing to adults who complete an orientation session and demonstrate suitable capability.
A family membership is for families who have 2 or more skippers. Only a family membership can reserve multiple boats for one reservation time frame.
YSF sailor alumni get a 50% discount for the daily membership.
Must be 18 or older to become a member
When we receive your registration, we'll contact you to schedule an orientation session. Once that's complete, we'll set you up with our online booking system, accessible from phone or computer, and you'll be on your way! It's a breeeeeze!
Available fleet
Sunfish
Laser
C420
Hobie Cat
Mariner 19'
Bauer 12' dinghy
Omega 14'