Summer Sailing Camp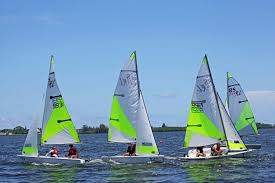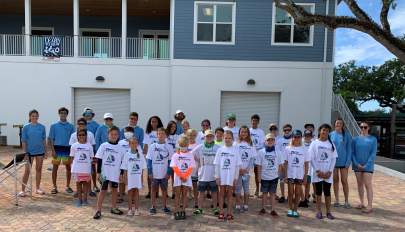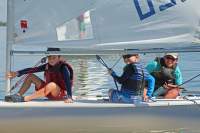 One-Week Summer Sailing Camps
June - August 2023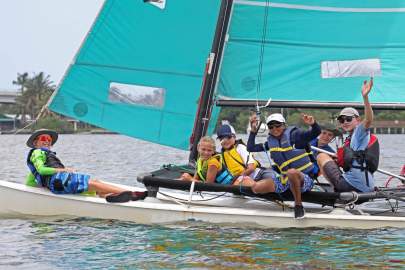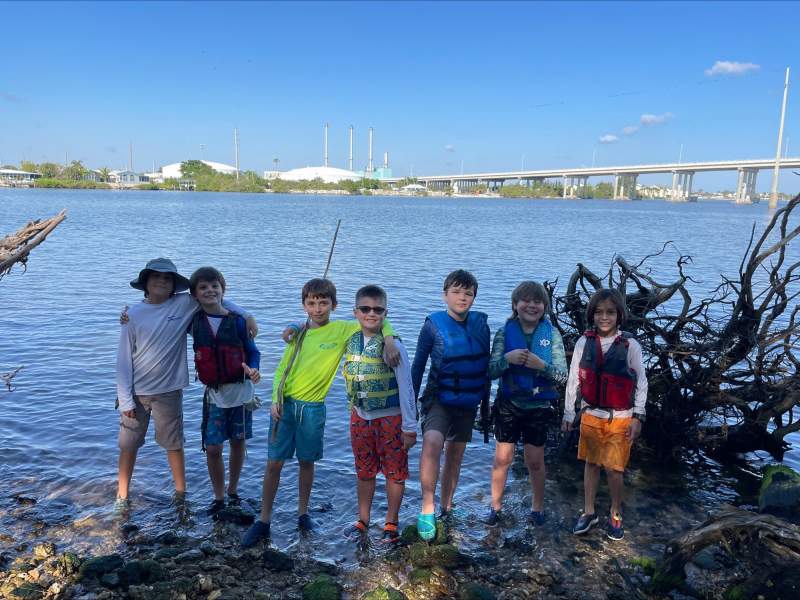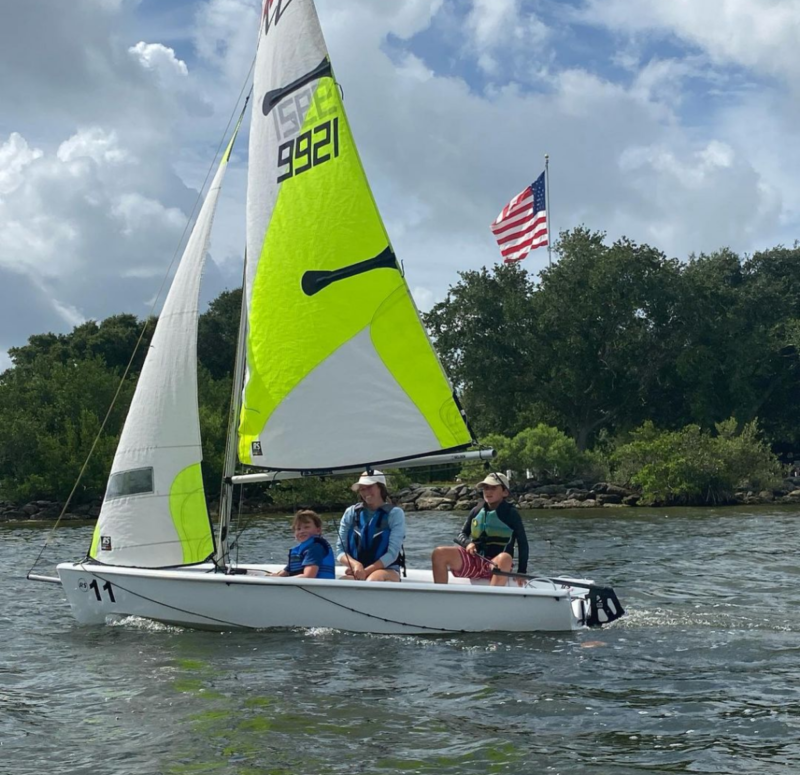 Youth Sailing Foundation (YSF) offers a Summer Sailing Camp that combines the sailing expertise of YSF with our expansive waterfront. Located under the 17th street bridge, we offer the perfect venue for beginner, intermediate and advanced sailors, with protected coves and expansive waterways in the Indian River Lagoon, as well as comfortable teaching space for chalk talks, lunch, and games.
With limited enrollment your sailor will receive closely supervised instruction in a safe and fun atmosphere.
Beginner Camp


Monday - Friday 9 AM to 2 PM, for $350. Limit to two weeks of beginner camp.
Age limit is 8 to 13 yrs. Lunch is included.
Must have one week of beginner lessons before progressing to Intermediate, unless a beginner course was completed prior to summer. Please ask if you're unsure where to place your sailor.
Intermediate Camp


Monday - Friday 9 AM to 2 PM. Can be attended
up to four of the eight weeks

, Price is $350 per week. Two weeks receives a 25% discount, three weeks receives 35% and four weeks receives a 50% discount. Please read intermediate summer camp description when registering for appropriate discount code.
Age limit is 8 to 15 yrs. Lunch is included.
Advanced Camp


Monday - Friday from 12 AM to 5 PM. Price is $350 per week. Can be attended
all eight weeks

for a 50% discount, 6 weeks at a 30% discount and 4 weeks at a 15% discount. Please read advanced summer camp description when registering for appropriate discount code.
Week 8 will be at USODA Nationals Regatta in Hampton Virginia.
Age limit is 8 to 15 yrs
*All participants must pass a water comfortability test administered by YSF's certified instructor on first day of camp.
If swimming is a concern, please contact info@ysfirc.org*
*Limited to 2 weeks of scholarships per sailor*
2023 Camp Schedule
All 8 weeks will be held at the Youth Sailing Foundation
17 17th Street, Vero Beach, FL 32960
Week 1: June 5-9
Week 2: June 12-16
Week 3: June 19-23
Week 4: June 26-30
Week 5: July 10-14
Week 6: July 17-21
Week 7: July 24-28
Week 8: July 31- August 4
Required Equipment for Camp:
Life jacket (Type III) that fits the child (see Life Jackets below)
Refillable water bottle
Closed-toe shoes (shoes most likely will get wet)
Sunscreen
Swim suit and T-shirt
Change of clothes
Towel
Sunglasses with lanyard
Hat, Cap or Bonnet
Backpack to store above gear when not in use
Please write child's name on all of the above items.
Life Jackets
It is required that ALL sailors AT ALL TIMES on the water wear an adequate personal flotation device (PFD – proper name for life jacket). This life jacket (PFD) needs to be a brightly colored, Coast Guard approved, Type III or better with no collar that can get caught on the boat rigging. Type V inflatable life jackets should NOT be used in this course. PFDs are sold by the child's weight. If you plan to purchase your own, be sure it is the proper size! A whistle should be attached with a line to the life jacket and the child's name should be written on the life jacket.
West Marine, Wal-Mart or dive shops are all good sources for these. Your child may borrow one of our PFD's if you do not plan to purchase a personal PFD before camp.
Want to be part of the 2023 YSF Summer Staff Team?